Credit Clerk
VisualGov created a payment processing interface that has been developed, redefined and kept up to date over the last 15 years. It is ACCURATE, SECURE and CONVENIENT for both the municipality and its constituents.
Payment Sites: Phone App, Websites, Kiosk, IVR or Point of Sale, VGS can deliver all available solutions.
Payment Types: Credit or Debit VISA, MasterCard, AMEX and Discover, E-Check and/or ACH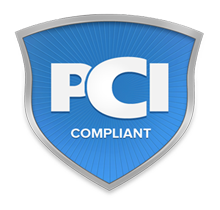 Payment Applications: Utility Bills, Real Estate and Personal Taxes, Professional Licenses, Motor Vehicle Licenses, Pet Licensees, Fines and any other fee that you must levy, VGS can construct a payment apparatus for.
Government Benefits

Speeds collection funds
Allows citizens to easily pay online, or on mobile app
Improve Customer Service
Leads to better overall government satisfaction
PCI/DSS Compliance is very important, for you and your constituents:
VisualGov would not have the customer base, or the business practices in place, if it were not for being a Payment Card Industry Data Security Standards (PCI-DSS) Certified Service Provider.
Online Payments – Credit Clerk is be a custom-branded online payment portal. This service allows constituents to actuate payments via credit card (VISA, MasterCard, Discover, American Express) or electronic check. We can integrate the payment site with an existing billing system, or provide a standalone payment system.
Point of Sale/Card-In-Hand Payments – In addition to online payments, SecurePay allows Card-In-Hand payments from all of the major card brands and debit cards using networks such as, but not limited to, Interlink, Star, Maestro, PLUS, NYCE, Pulse, or Jeanie. VGS is also able to provide any necessary hardware for this type of transaction, including the PIN pads or card readers. If hardware is already in place VGS will likely be able to use it with our solution. We can also recommend the needed hardware or sell it direct to the municipality.